Canine Breeding & Reproductive Services
For over 35 years, Veterinary Village and International Canine Semen Bank has served pet owners in Lomira, WI and surrounding communities. Our veterinarians and support staff are proud to provide a comprehensive range of veterinary services to clients from across Southeast Wisconsin and Northern Illinois. In addition to general veterinary services, our practice specializes in canine breeding and reproduction. In 2002, Dr. Marty Greer opened our canine semen freezing center and became Penn-Hip Certified. Today, we offer complete breeding and reproductive services for local and out-of-state breeders. This includes counseling and assistance through every step of the process from pre-breeding evaluations to the 8-week check-ups of the puppies.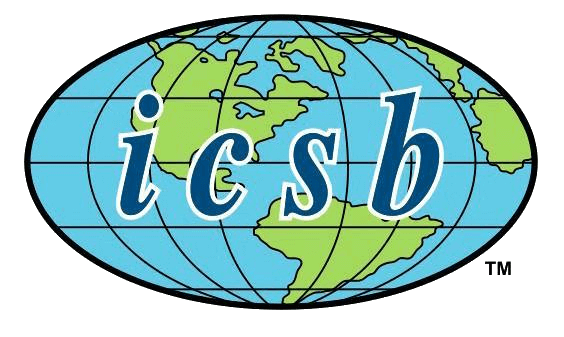 Our Canine Reproductive Services Include
Pre-Breeding testing including Penn-Hip, OFA Hips, and Elbows, Genetic Screening for OFA, VWD, DNA

Fertility Evaluation & Treatment of the Bitch & the Stud Dog

Semen Freezing with storage right here at our clinic!

Fresh Chilled and Frozen Shipment of Semen

Hormonal Timing of Estrus in the Bitch

Fresh Collected and Fresh Chilled Vaginal, Transcervical or Surgical Inseminations

Frozen Transcervical or Surgical Inseminations

Pyometra Medical Therapy

Treatment for Accidental Breedings

Whelp-Wise Monitoring & High-Risk Pregnancy Management

C-sections, both Planned and Emergency

Neonatal Health Checks & Sick Puppy Care
We also offer Breeding Services at Local Events:
Semen Freezing, DNA, and Blood Samples for Genetic Screening at Local Dog Shows

Canine Reproduction Educational Presentations for Breeder Groups & Clubs
Why Choose a Dog Breeder?
Working with a locally-sourced dog breeder can offer many benefits for pet owners and buyers. When you are choosing to purchase a puppy from a local breeder, you will often have the benefits of:
Working closely with your dog breeder

Meeting the breeder in person

Going to their home or facility and seeing the conditions where the puppies are bred and raised

Interacting with the sire and dam

Seeing the whole litter and being able to choose the right puppy for you from among the group

Having the breeder's support when it comes to taking your puppy home and getting them acclimated to their new life

Having inside track information about your pet's breed-specific and family-specific information, whether potential health concerns or general characteristics
Veterinary Village and International Canine Semen Bank endorse a number of local Wisconsin breeders. These dedicated individuals are committed to producing healthy, happy dogs. In addition, they are active in completing health screenings on fathers, mothers, and puppies to ensure you receive the best possible pet for your family. To see a list of the breeders we work with please visit our Puppy Breeder Referral page.
Breeder's Consortium
Dr. Marty Greer would like to introduce you to our Breeders Consortium. Membership in the Consortium gives you a 10% discount on most of our veterinary services and products and only costs $100 per year!
Dr. Greer and her staff are the trusted source for canine reproductive services in Wisconsin and beyond. In the more than 35 years Dr. Greer has been in practice, she has worked extensively with breeders. Additionally, she breeds and shows Pembroke Welsh Corgis and Danish-Swedish Farmdogs.
Drs. Dan Griffiths, Stephanie Moore, Curtis Zella, and Jessica Kowaleski join her in supporting breeders with reproductive services as well as performance-assisting veterinary care, advanced dental care, and general pet care and surgery. Our entire staff is trained to care for you with your breeding plans.
Veterinary Village and International Canine Semen Bank-WI has developed their Breeders Consortium to support our Breeder Clients. We want to show our appreciation for your patronage of our services.
Membership in the Breeder's Consortium is only $100 per year to our qualified breeder clients. Membership benefits include:
A 10% discount on canine reproductive services and most veterinary services and products. A few exceptions are made.

Veterinary care including reproductive services after hours, until 8 PM Monday thru Thursday, and until 6 PM on weekends, as possible by staff availability.

Telephone consultations regarding your upcoming breeding plans and other reproduction questions.

Annual Breeder Client education and networking events at a reduced charge to our qualified Breeder Clients.

A $50.00 voucher for use at our clinic for your puppy buyers will be provided for each puppy at their initial litter examination after 6 weeks of age.

A listing of your breeds available for sale on our website, if authorized by you.

Special Breeder Client Health Clinics.

Presentations by our Doctors at your breed club events, at no or reduced charge.

Use of our Veterinary Clinic for your breed club events at no charge.

A reduced fee for Pre-breeding Exams and Consultations.

Waived office visit fee at the pregnancy ultrasound and/or puppy count x-rays if this bitch had a paid Pre-breeding exam and Consultation fee at this heat cycle.
TO QUALIFY, WE ASK YOU TO COMPLETE THE FOLLOWING:
Additionally, to earn and retain your 10% discount on qualified services, we require that your account balance is paid in full at each visit. If your account balance is not maintained at $0, you will lose your 10% discount. Your 10% discount may be reinstated if approved by our Practice Manager, upon payment of the $100, paying your account in full and maintaining a zero account balance. Reinstitution is not assured by merely bringing your account balance to $0 –your request will be evaluated by our Manager.
To sign up for the Breeder's Consortium download and fill out this form and then you can send it to us by mail, email, or bring it at your next visit!