Welcome to Veterinary Village!
In 2008 we moved to our current state-of-the-art facility right off Highway 41 outside of Brownsville. Our practice is still family-owned and operated, and we are proud to have added Dr. Curtis Zella as an owner. Over the years, we have developed a reputation for the highest quality veterinary care and canine breeding and reproductive services. Our doctors and staff are dedicated to enhancing the quality of animal and human life. We know your pets are part of your family, so we treat each of our patients — and their owners — with care and respect.
Our facility is designed to provide modern veterinary care. We provide a full range medical care for pets including wellness exams, pet dental care, laser therapy, spay and neutering, vaccinations, pain management, declawing, pharmacy services, spinal manipulation therapy, and more. In addition, Dr. Greer has a passion for dog breeding and reproduction. Our practice provides both area and out-of-state breeders with a range of professional services and resources.
Lobby
The first thing you'll see when coming into our clinic is our beautiful lobby!
You'll be met by one of our Greeters who will check your pet in and record their weight.
If you are picking up a prescription for your pet you can do this right here at our front counter.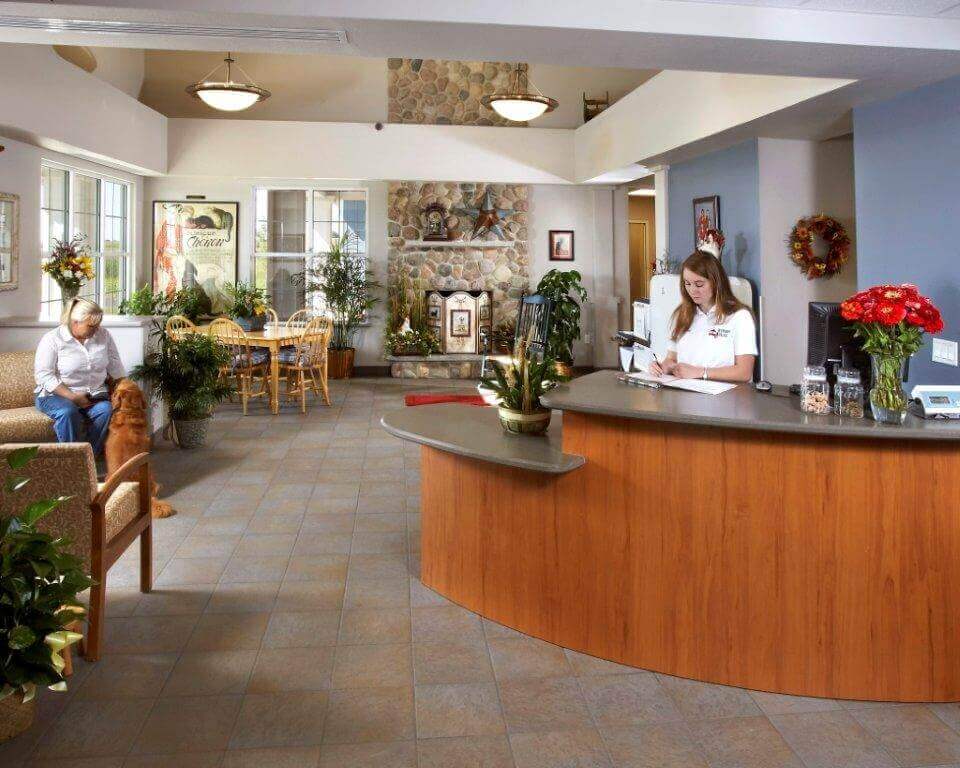 Exam Rooms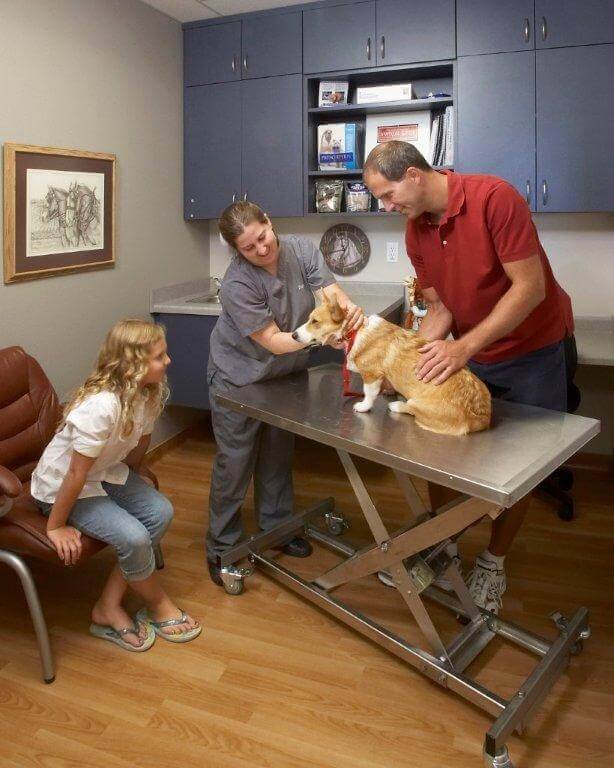 While our lobby is wonderful, most clients don't spend much time here as we try to get them into an exam room right away. This lets you and your pet settle in before the exam. Our clinic has 10 exam rooms to fit an assortment of needs. Some rooms are for cats and small dogs, others are for large dogs or multiple pets.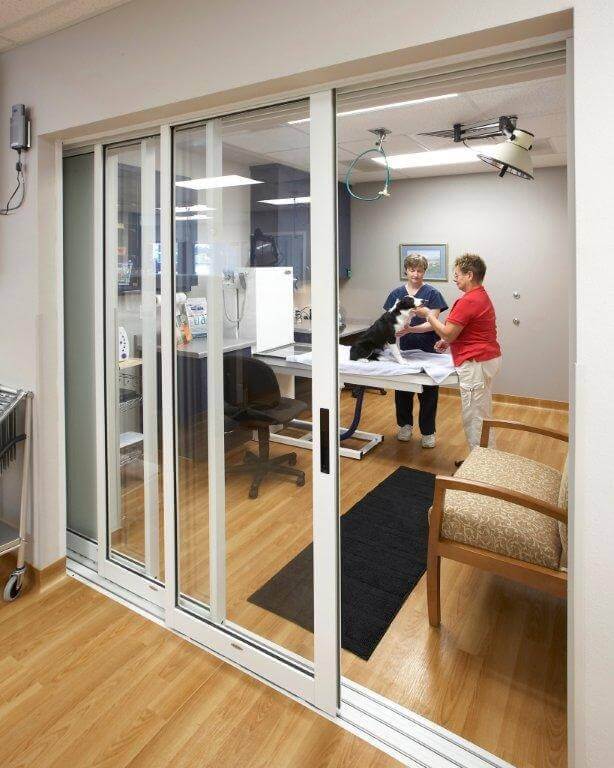 Laboratory and Pharmacy
Our on-site lab is capable of running many tests right here in our clinic. You may even receive the results before you leave!
While our lab is substantial, like most clinics we don't have the ability to run every possible test here. We work with a number of labs around the country to provide full-service testing for our patients.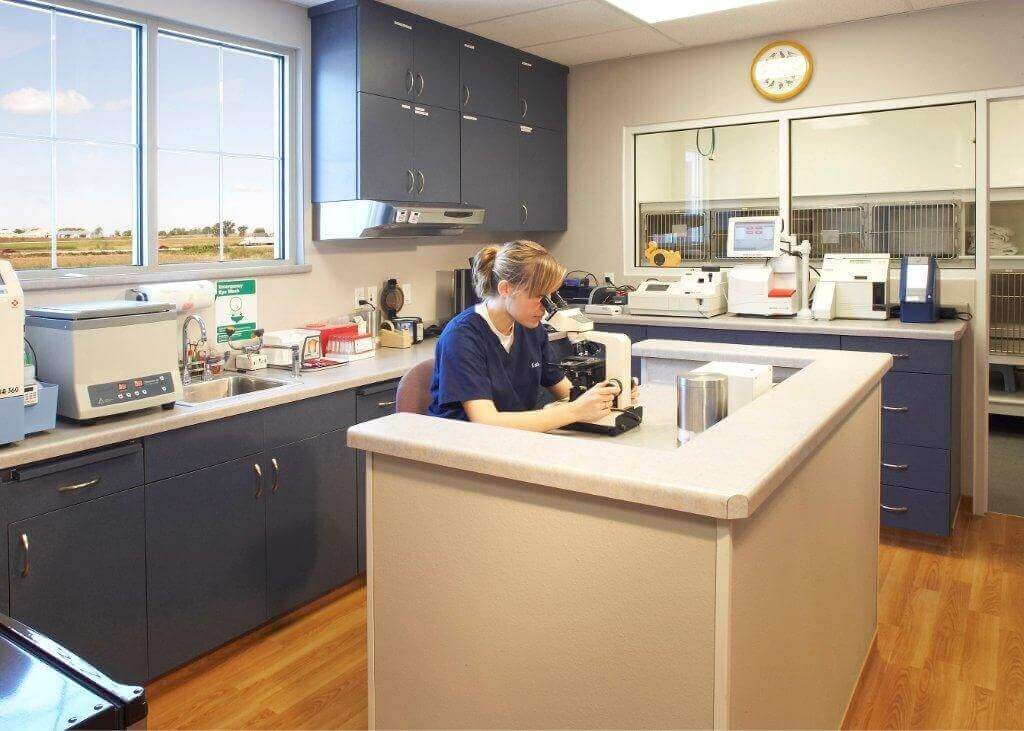 We also have an on-site pharmacy with most prescription medications and food kept in stock. If there is a need for a prescription that we do not have our clients have the option of having us order it for them to pick up here, or they can use our online store to order it themselves and have it shipped directly to their home.
Surgery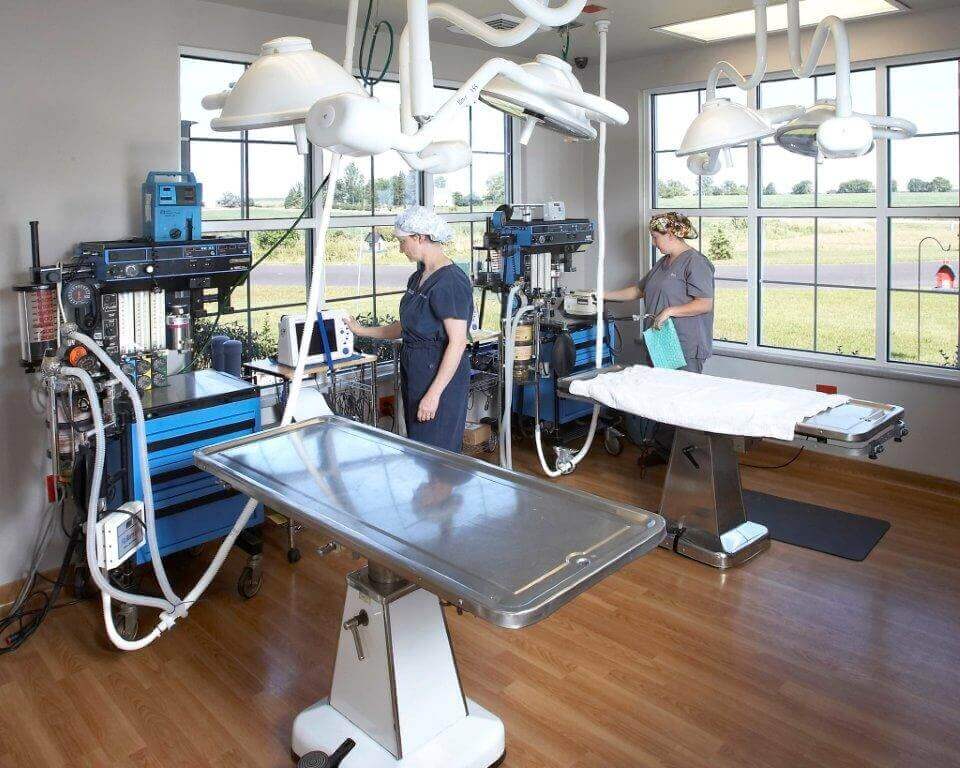 We have a surgical suite where routine surgeries are performed Monday thru Thursday. Emergency surgeries are performed as needed. Some of the many procedures we handle are spays and neuters, dental cleanings, and lump removals. We also offer reproductive services like surgical breedings and c-sections. The doctor is assisted by a Certified Veterinary Technician (CVT). The CVT monitors your pet's respiration, heart rate and adjusts the anesthesia. Together the doctor and CVT ensure your pet's stability during the procedure.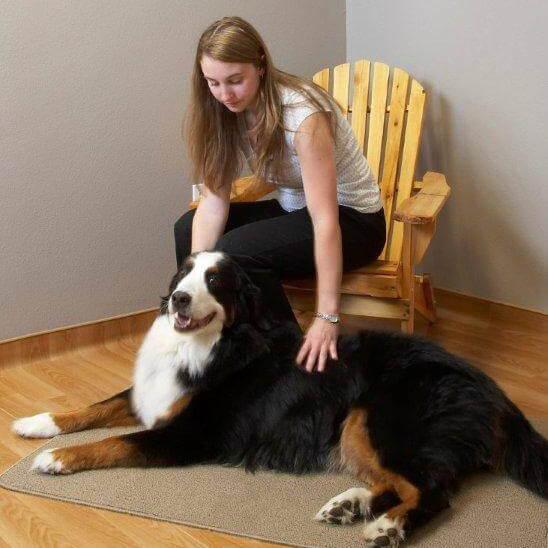 When your pet is waking up from surgery they are placed in an area we call the "Beach". There is a heated floor that assures that your pet doesn't get chilled after surgery. A CVT will stay with your pet until they are fully awake to make sure there are no issues in the recovery stage.
Reproduction
Reproduction appointments have a separate exam room and lab-specific for the reproduction process. This area is right off our garage for quick access.
Some of the procedures we do in these rooms are pre-breeding exams, progesterone testing, semen analysis, semen freezing, semen shipment, and artificial breedings.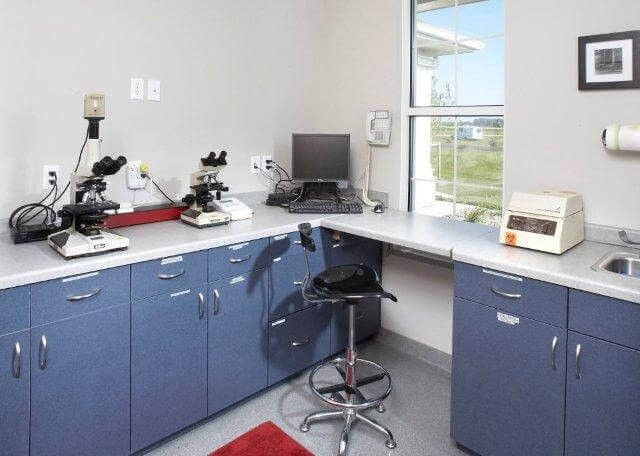 The Final Goodbye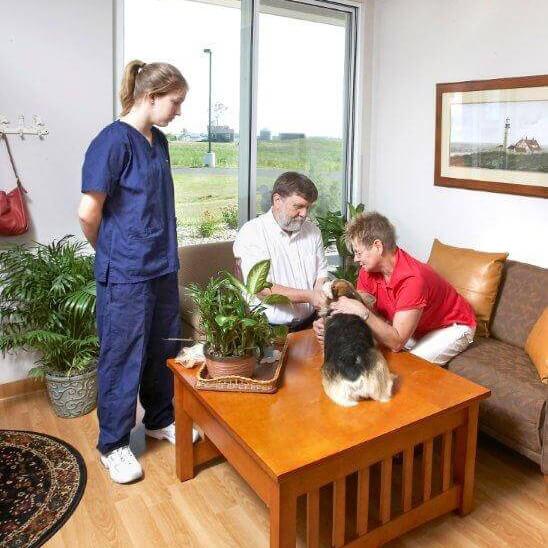 Saying goodbye to your pet can be very difficult. When that day comes we have a private room where you have the time and space to say goodbye.
We understand that this is an emotional time for your family and we want to make this day as easy for you as we can.
While these pictures don't show every room, we hope this tour gives you an idea of what our clinic looks like!