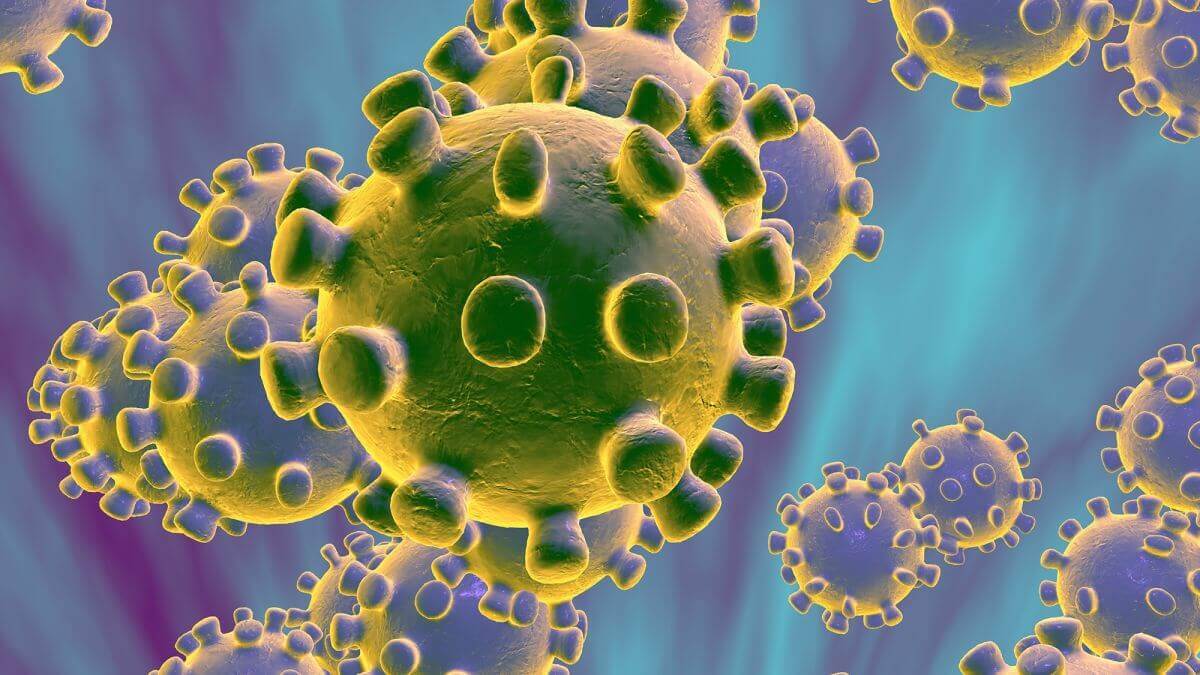 The news is filled with breaking stories about the spread of a novel Coronavirus, dubbed CoVID-19. This is a scary disease, and recent news reports have led to many questions from pet owners and travelers alike. The disease is named "coronavirus" as the virus appears to be crown-like in electron microscope images.
This virus appears to have had its start in the seafood and live animal market in Wuhan China. The CoVID-19 virus appears to have initiated in either bats, specifically the Horseshoe Bat, or snakes and mutated to a form that infects humans. The animal market implicated sells a variety of domestic and wild animals, many for human consumption.
The most recent reports indicate that there are over 68,500 cases reported in many countries and over 1,669 deaths have been reported. Initially, it appeared initially that the cases were all direct exposures from animals in the market in China. However, now there are reports of human-to-human cases including health care workers and a case of wife-to-husband transmission in Chicago. More cases are invariably expected. Wuhan China, a major center for trade, has been closed to incoming or outgoing travel, even over the Chinese New Year. This is not a good time to travel to or inside China.
At the time of this writing, there are 15 confirmed cases in 7 states in the US, and 81 pending results. Up-to-date information in the US is available at https://www.cdc.gov/coronavirus/2019-ncov/cases-in-us.html with updates being posted on Mondays, Wednesdays, and Fridays.
Eyal Leshem, the director of the Center for Travel Medicine and Tropical Diseases at the Sheba Medical Center in Israel said the flights taken by the passengers from Kuala Lumpur substantially increased the risk of a global pandemic. "We may end up with three or four countries with sustained transmission of the virus," he said. "It may be more and more difficult to make sure this outbreak is contained only within China," Dr. Leshem said. At this time, there is no indication that our domestic dogs, cats, and other animals in the United States are involved. It does not appear that our pets in the US either have this virus, CoVID-19, or are able to contract it.
We know dogs, cats, and other mammals have their own versions of Coronavirus, including both those that cause GI syndromes (vomiting and diarrhea, mostly in very young puppies and kittens) and upper respiratory syndromes. There are 2 forms of coronavirus in cats, the enteric form, and the FIP form – both wet and dry. FIP and enteric coronavirus in cats and coronavirus in dogs do not appear to be related to the current outbreak in humans. The two feline diseases cannot be easily distinguished between.
The current outbreak has not changed our recommendations for vaccinating our pets. In general, we do not recommend vaccinating all of our dogs or cats for coronavirus. Some breeding bitches should be vaccinated against Coronavirus, the intestinal form, to protect her pups. In high-risk cats, we may recommend vaccinating for FIP, the feline form of coronavirus. These vaccines are only for use in the labeled species of dogs and cats, not for human use.
There is no current human coronavirus vaccine but research is being done to develop one. Use soap and water, avoiding rubbing your face, and other personal hygiene skills will reduce your risk.
Rumors we need to dispel:
Consuming bleach is not safe and will not reduce the risk of developing the coronavirus infection. Do not use bleach for consumption for pets either.
Corona Beer is not a route to become infected with Coronavirus. It is still safe for humans to drink, on a reasonable basis.
Coronavirus at this time is not more serious than human influenza – more patients have died from the Human influenza virus than the new coronavirus. It's not too late to get vaccinated for influenza. Speak to your health care provider for a recommendation.
Surgical masks will not protect you from this virus. Only the fitted N-95 mask or better will protect you from exposure
​If you have any further questions about the coronavirus or the health risk to your pet please Contact Us to get advice for your pet's specific case.