Congratulations to Dr. Marty Greer!!!!!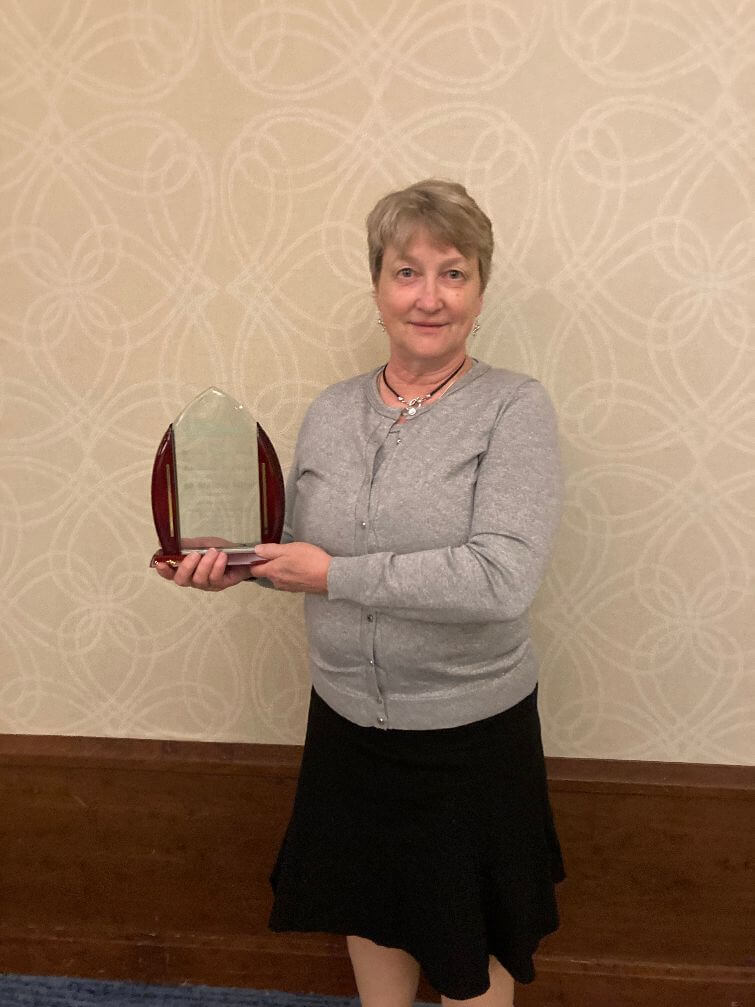 During the 2021 Society for Theriogenology (reproduction) annual meeting in Omaha (Dr. Greer's hometown) Dr. Greer was awarded the Steiner award for 2020 as Practitioner of the year!
This award is designated the Dr. John Steiner Award for Practitioner Excellence. It is the intent of this award to recognize veterinarians who epitomize the objectives of the Society to establish and promote standards of excellence, to disseminate emerging information to veterinarians and students, to serve as a global resource for scientific exchange, to foster client education and awareness, and to encourage a network of collegial exchange. Nominations come from a member of the Executive Board and the award may or may not be given on an annual basis. On rare occasions, more than one person may receive the award in any given year. The award requires a unanimous vote by the Executive Board. The award is presented at the annual Theriogenology Conference in recognition of their exemplary leadership and promotion of Theriogenology.